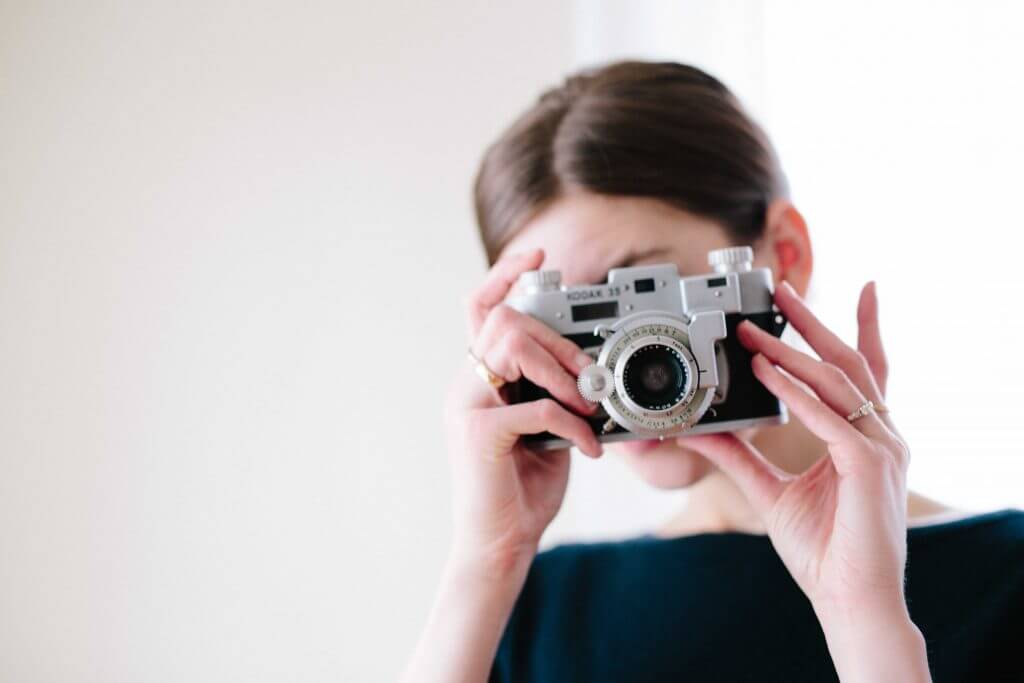 Graphic Designer's Image Tips
23.09.2021
Very often you see presentations that either have no pictures or have only randomly selected pictures just placed somewhere with the thought "it doesn't matter what or where they are, as long as there are some pictures". This inspired me to write down some tips for you about using photos in presentations. I'll go through why and how it is smart to use pictures and what is their value to the presenter and audience.
Why is it worth it to spend some time with a presentation's photos? A picture attracts people's attention. Photos that have been selected well help people to remember better the text they have read or the information they have heard. The old saying "one picture is worth a thousand words"  is still true. So don't just fill presentations with text – take advantage of pictures.
How to choose the right kind of pictures?
Choose a picture that
supports your story and message
helps to associate your brand to the things you want
lifting the brand above everyday standards
connecting it to something more concrete (e.g. field of business, service, or product)
is of good quality
is your own, if possible, instead of from an image bank
One of the most important (if not the most) picture is on the front page: it creates the feeling of the presentation. The first impression when the viewer decides if he/she is interested or not.
Keep in mind these points when choosing the front-page photo:
What thoughts do you want to raise at first?
The topic of the presentation
The identity of the company and field of business
The spot for the logo and headline, is there an even surface to place text on or do you need a text box?
It is not worth it to put anything more on the front page than the logo and possibly a couple of words (e.g. slogan). The idea is only to attract interest.
How to choose a good background image?
A good background image suits the topic and at best supports the text. Sometimes a good background image can be just a "wallpaper" without much information; for example monograms or mood shots often work nicely as long as they don't draw attention to wrong things. Often tinting photos helps with this.
When the background image is more informative, it is important to consider the placement well. It is important to pay attention to the image having enough space around the main object because background images scale according to the screen size in Seidat. Otherwise, it can happen that the object is scaled out of the screen. The exact image size in Seidat is 1280 x 900 pixels. The most common aspect ratio of the screen is 16:9, so we recommend using background images of 1920 x 1080 pixels.
I do not recommend using the first one of these example pictures as a background image in a Seidat presentation, because the woman's face might scale out of the screens. The second image has more space around her face, so it won't scale out.
NOT A GOOD BACKGROUND IMAGE IN SEIDAT
A GOOD BACKGROUND IMAGE IN SEIDAT
When an image is used as a background, the placing of the text boxes becomes more important. It is wise to place the box in a way that there is space between the box and the informative area of the photo. This way the photo has enough space for scaling to screens of different sizes. Add a text box from the tools on the left, scale it and choose the colour of your brand.
Consider the whole presentation – avoid having too many photos!
When choosing the photos, consider the presentation as a whole. It is good to have calmer and even white or one-coloured backgrounds among strong and informative photos. They keep the whole presentation calmer and give space to the informative pictures.
An incoherent presentation leaves you feeling ill. You should always minimize the amount of text, but do this especially when the picture has a story to tell. To keep the presentation coherent, consider the harmony between the photos. Make sure the photos are similar in style and tone.
Tip! Tint the photos with a colour that suits your brand e.g. in PhotoShop before adding them to Seidat. This way you will get a coherent colour scheme in the photos and then the photos don't steal too much attention from the main points in your presentation. Also, tinted photos bring feelings and mental images to support your story. (You can also tint photos with the shapes tool by scaling the element to fill the whole screen and setting a suitable tone and transparency.)
Where to find good pictures for presentations?
If your company does not have its own good photos to choose from, you should check what image banks offer. Good free image banks are e.g. pexels.com and unsplash.com. If these don't have suitable photos for your needs, image banks, such as shutterstock.com, offer a wide selection of quality photos at relatively affordable prices.
When you choose photos from image banks, avoid photos that have been edited much: they look too much like stock photos. I use image bank photos quite a lot and I have received good feedback about them, so it is possible to find natural photos in image banks as long as you have some time to look for them.
Here are the image types Seidat supports:
.JPG
.PNG
.GIF
.SVG (not for background, but a good file type for icons and logos)
.BMP
.CMX
.COD
.ICO
.JFIF
.PBM
.PGM
.RAS
.PNM
.PPM
.RGB
Seidat does not support .psd, .pdf or .tiff files in images.
I hope you'll enjoy creating world-class presentations.
Contact us if you want us to help you with creating a company presentation!
Keywords: Seidat for Marketing People Creating