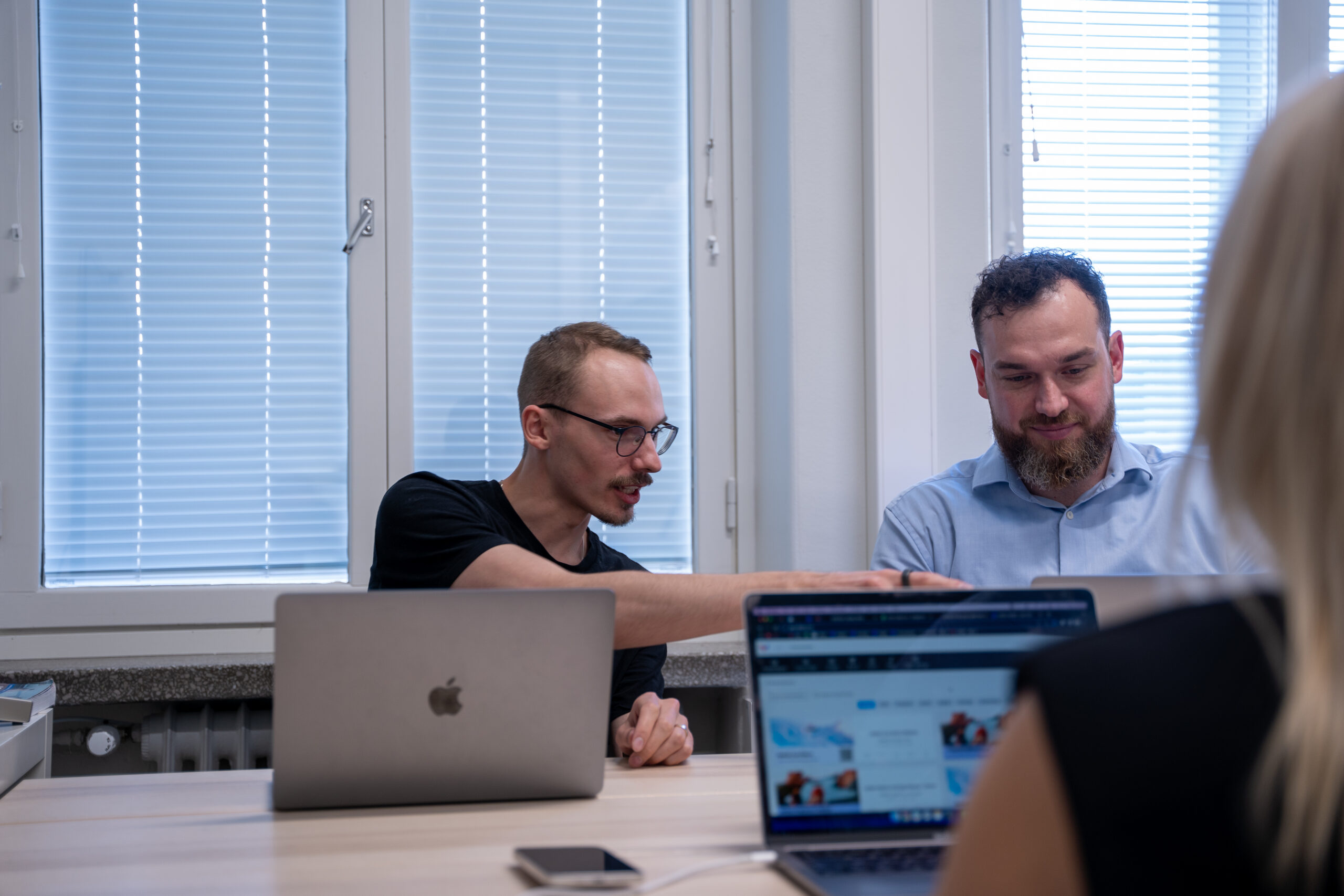 Proposals
Get your proposals, contracts, and other agreements accepted and signed by your customers using Seidat's built-in eSign feature. Request signatures from multiple people. Seidat's eSign utilizes quick and easy-to-use email authentication. Read more below!
In the fast-paced world of sales, swift response is key. With Seidat's eSignature feature, salespeople can streamline the process significantly. Moreover, through seamless integrations, this entire process can be not just quick but also automated, streamlining efficiency and enhancing productivity.

Typical challenges with proposal processes?
Many companies encounter challenges with proposals, however, these challenges are often easily solvable.
How to make the process effective without time-consuming work?
How to share big files by email?
How to make sure information is secured?

Seidat's solutions for these challenges?
With numerous automation possibilities, effortlessly generate personalized proposals for your customers. Fast and simple, consolidating all your proposals in one central location
Seidat's sharing options enable sending all materials with simple links, eliminating the need for sending large files, you can also track when your presentation has been opened
Seidat link share uses high-level information security

How does Seidat benefit your proposal process?
Seidat saves a huge amount of time when you can automate your proposal process. More time to do sales, less time for manual work!
No need to optimize your materials before sharing, better customer experience and advanced technology build a better brand image. You can also edit the content after sharing
You don't have to worry about the security of the materials you share with your customers
Seidat features for proposals
CRM Integrations

There are usually three types of goals in integrating a Seidat and a CRM system:

Automatically create presentation materials for Seidat using data from the CRM system (e.g. proposals)
Ensures that the offer document in Seidat is linked to the CRM
Transfers usage analytics or note data from Seidat to CRM

All of these goals are united by the ultimate idea of ​​saving time, harmonising processes, improving quality, and increasing sales results.

The integrations are implemented as direct native integrations, customized using the API or utilizing ready-made Zapier integrations.

The most typical CRMs to integrate with Seidat are Pipedrive, Hubspot, and Salesforce.

Link Share

Easily share your presentation with anyone by delivering a link. Set an expiration date and see how many times the link has been opened or if it has been opened at all. You can also get notified when the shared link has been opened.

Thanks to Seidat's versatile content options, one shared link can contain an unlimited number of slides with videos, websites, 3D images, forms, links etc. There is no longer a need for multiple attachments in your emails!

Seidat eSign

Get your proposals, contracts and other agreements accepted and signed by your customers by using Seidat's built-in eSign feature. Request signatures from multiple people and save the PDF documents for later use and/or forward the signed documents automatically to your CRM or other preferred systems. Seidat's eSign utilises quick and easy-to-use email authentication.

Secure Sharing

With Seidat, you don't have to worry about your material falling into the wrong hands. Share your confidential presentations to only specific people chosen by you using Seidat's Direct Share feature for secure sharing. It's based on user identification by email.
"When we use Seidat for offers instead of PDF's (or similar), we are able to create significantly more visually pleasing offers and stand out from our competitors. In addition, creating offers with the automation saves time and minimises mistakes."
Mikko Happonen, Sales Director, Kuopion Ykköstilit
Keep on reading

→
Other Seidat use cases for sales