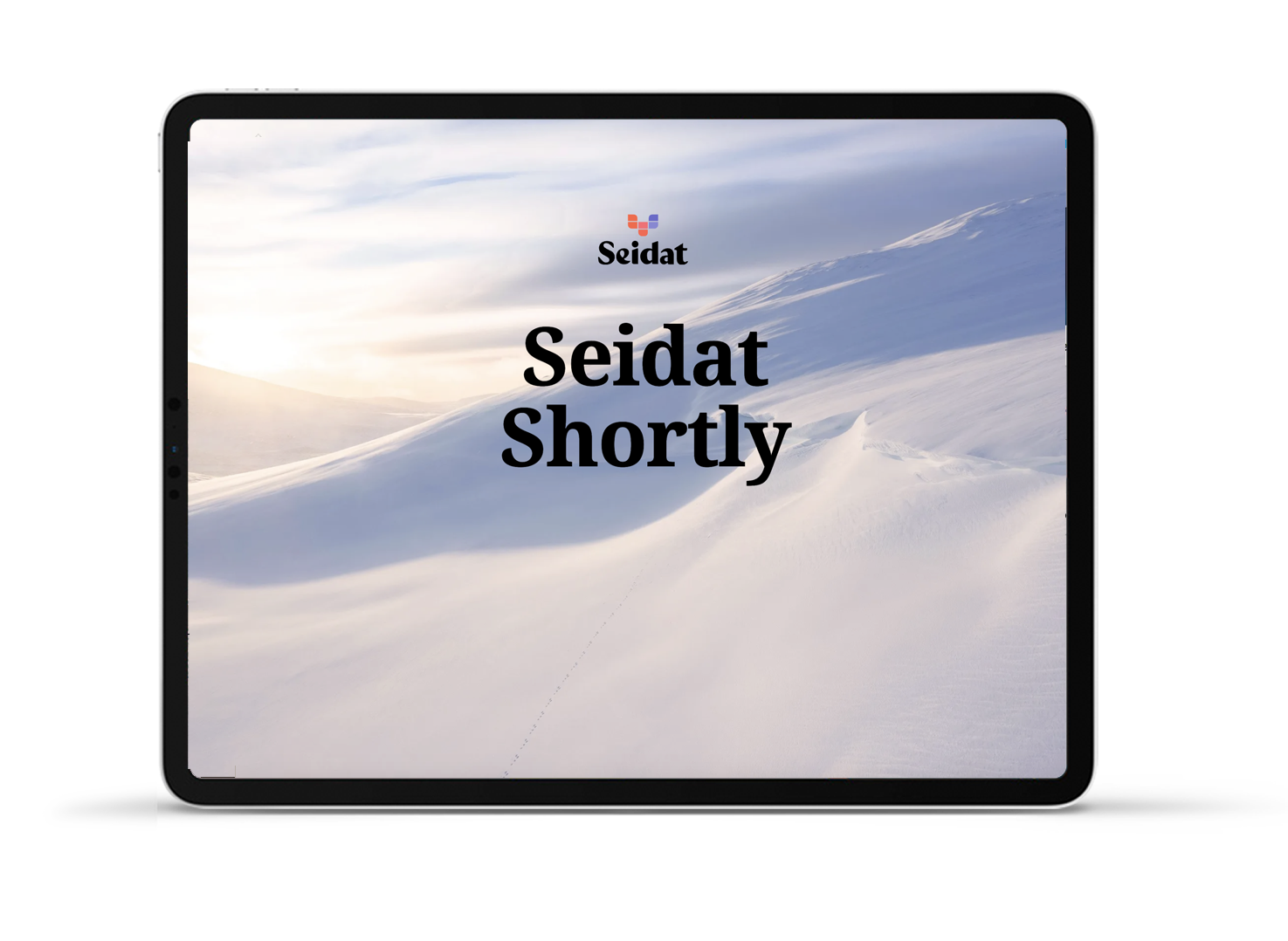 Intro materials
In Seidat, we offer a wide range of features designed to enhance your intro materials. Read more below!
In sales, repetition is key, and the first impression can make or break a deal. That's where intro materials come in. Tailored to showcase your unique offerings, these materials simplify complex information, ensuring potential clients understand the value you bring.
By utilizing introductory materials, you're not just presenting facts but creating an emotional connection. It's all about leaving a lasting impression.
Create a positive first impression with intro presentations

Typical challenges with intro presentations?
Crafting and sharing intro presentations for customers often poses common challenges in many companies
How to streamline content creation and save time?
How to create a wow effect and positive impression?
Has the customer even opened the material we have shared with them?

Seidat solution for challenges?
With Seidat you can automate your presentation processes, and with Zapier + other tools you can create personalized presentations at a glance
Seidat's multimedia content options enable the creation of compelling presentations
With Seidat, you can effortlessly track when your shared link has been opened and receive real-time notifications when your customer engages with it

Seidat benefits for intro materials
Time-saving from manual work, more time for sales!
Seidat offers a range of versatile content options, including calculators and calendar embeds, amplifying first impressions and boosting competitive advantage to create a remarkable wow effect
More right-time service for the customers = time-saving + better sales results
Seidat features for intro presentations
Multimedia content

In addition to using images and texts in your slides, you can embed videos, 3D content, panoramas, GIF animations, websites, web forms, Google Sheet graphs and anything you can think of onto your presentations.

Easy editing

Seidat's presentation editor is easy for anyone to use. Upload your logos and images, use your brand font, create new slides or use templates to create presentations.

Analytics Integrations

Collect data of the people viewing and visiting your presentations by integrating your analytics apps with Seidat. Analyse your presentation usage internally as well as externally and use the data to develop your ways of working.

Google Analytics
Google Tag Manager
Google Data Studio
Leadfeeder
Hubspot

Zapier (4000+ apps)

Zapier is an automation and integration tool that works without having to code. Use it to easily create automation between Seidat and numerous different apps and software.

CRM Integrations

There are usually three types of goals in integrating a Seidat and a CRM system:

Automatically create presentation materials for Seidat using data from the CRM system (e.g. proposals)
Ensures that the offer document in Seidat is linked to the CRM
Transfers usage analytics or note data from Seidat to CRM

All of these goals are united by the ultimate idea of ​​saving time, harmonising processes, improving quality, and increasing sales results.

The integrations are implemented as direct native integrations, customized using the API or utilizing ready-made Zapier integrations.

The most typical CRMs to integrate with Seidat are Pipedrive, Hubspot, and Salesforce.

Link Share

Easily share your presentation with anyone by delivering a link. Set an expiration date and see how many times the link has been opened or if it has been opened at all. You can also get notified when the shared link has been opened.

Thanks to Seidat's versatile content options, one shared link can contain an unlimited number of slides with videos, websites, 3D images, forms, links etc. There is no longer a need for multiple attachments in your emails!

Tracked Link Sharing

Using shared link tracking you can see which presentations have been viewed and for how many times – in real-time. Personalise your links to see who the viewer was as well!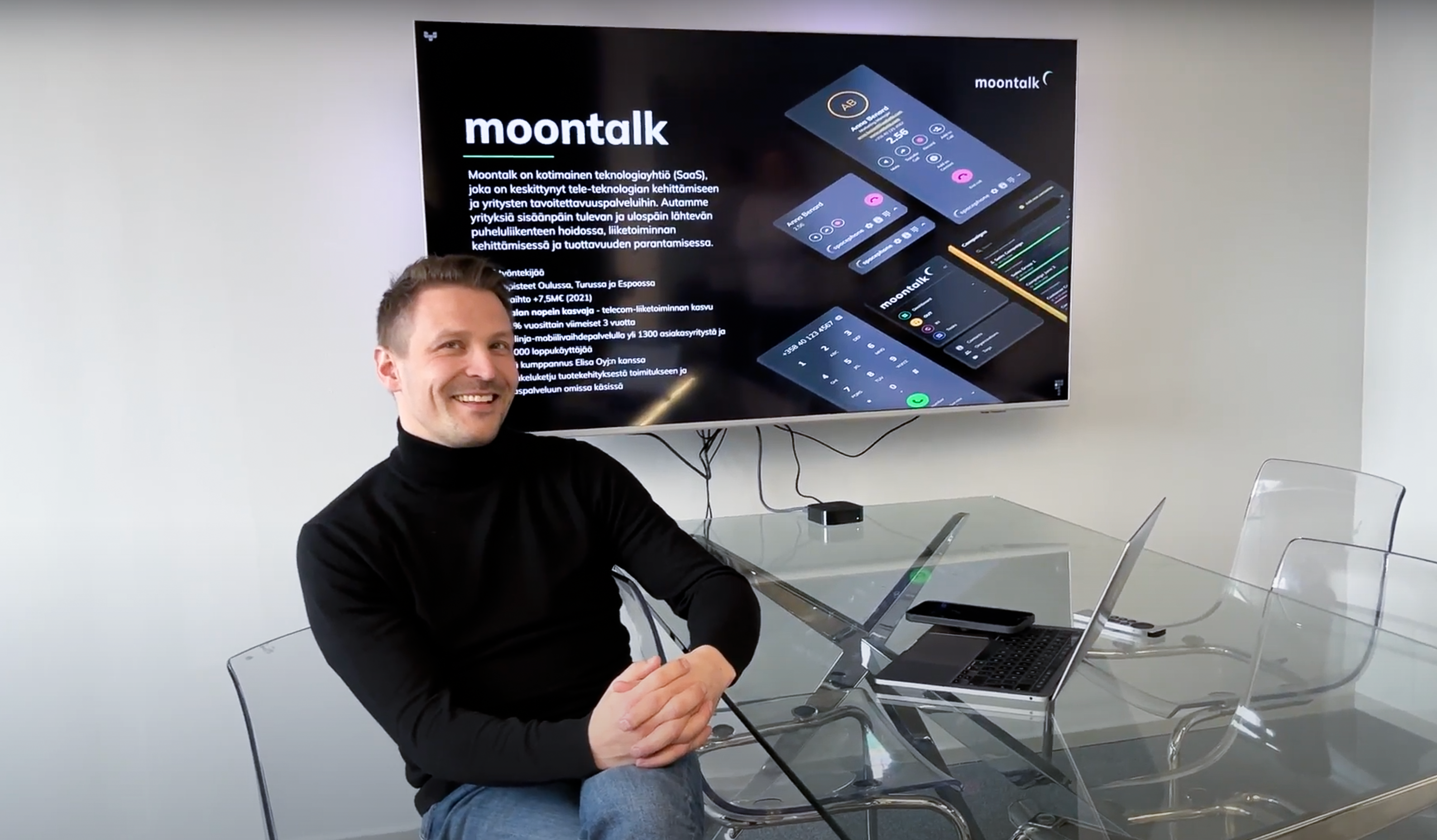 "Seidat has improved our work by saving time and making our work smoother, and one big thing is that we don't have to send sales materials by email anymore."
Sakari Junes, Sales Manager, Moontalk
Keep on reading

→
Other Seidat use cases for sales