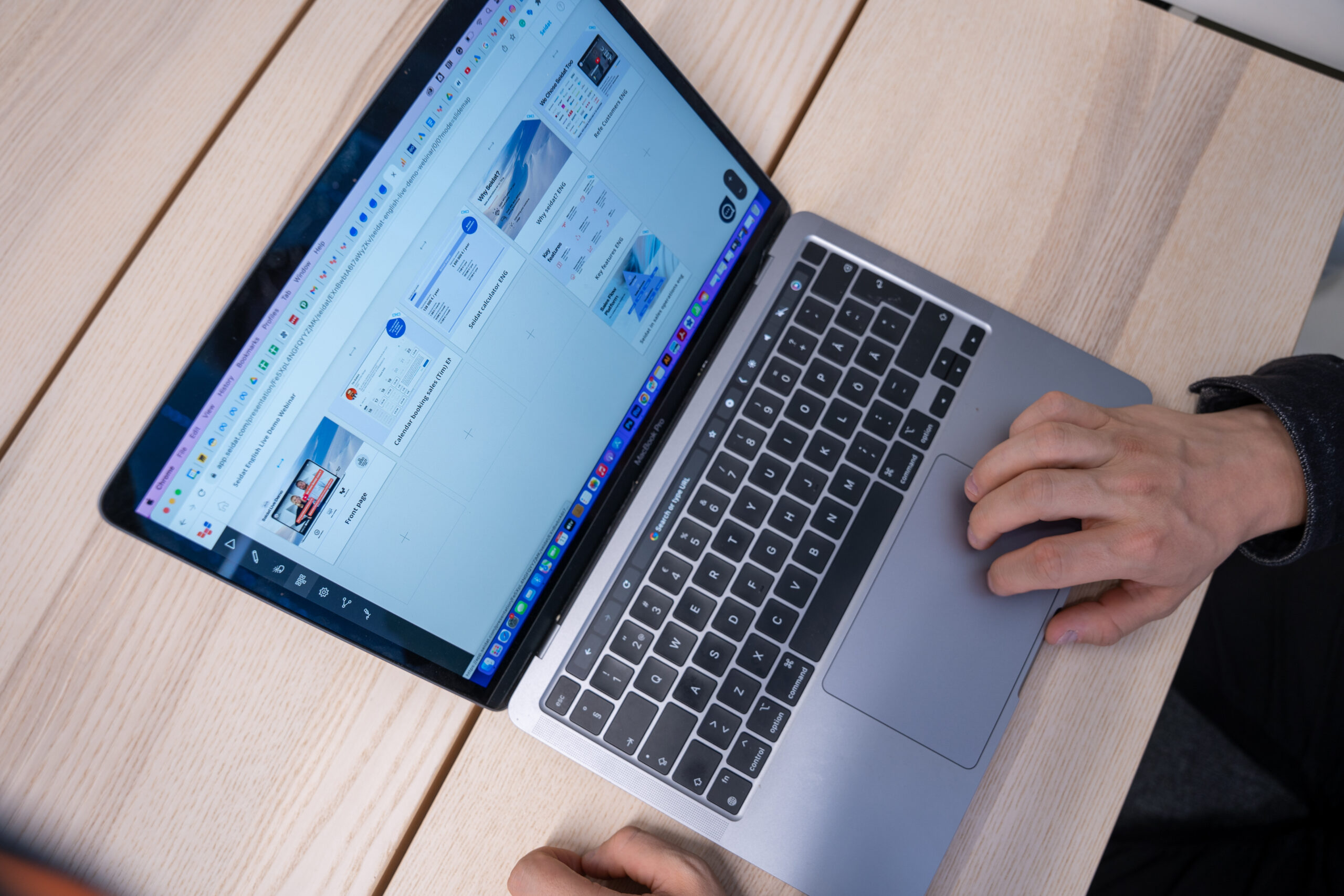 Tips for creating visually appealing presentations
09.11.2022
When it comes to presentations, we all want to create something visually appealing and capture our audience's attention. But sometimes, knowing where to start or what elements to include can take time and effort. Here are five tips to help you create visually appealing presentations:
Use high-quality images:

This is one of the most important things you can do to make your presentation look more professional and polished. Avoid using low-resolution or blurry images; instead, opt for clear, high-quality photos or graphics.
When possible, try to use your images in the presentations. Taking candid photos at your office is an excellent place to start. 

If you lack the resources to organise your images, use image banks. If you find a photographer whose photos match your brand, try searching if they have more photos from the same photoshoot. Alternatively, you can search by theme. Having the same colour schema in the photos is crucial to keep the look consistent. Free image banks include

Pexels

and

Unsplash

, and paid ones include

Shutterstock

and

Adobe Stock

.

Choose a background photo with enough space to write text; out-of-focus areas are a great place to write. Avoid background photos with too much action that draws the viewer's attention.
2. Incorporate colour: Adding brand colours to your presentation helps highlight important bits. Use aggressive (bright red, for example) colours cautiously, as too much of it can feel overwhelming. Typically your company's brand guidelines help in the usage of colours.
3. Choose clear and simple fonts: If you are designing a company presentation, you typically are locked in with the fonts. In Seidat, you can set up your team with the correct fonts in every presentation. If you are creating a presentation without any set fonts, try to choose clean, simple and easy-to-read fonts for the body text. Headers written on one row can be a bit more decorative, and headers on multiple rows should be a bit easier to read. You can also play around with font weight, line spacing and row spacing to create the look that best suits you.
Avoid having too little contrast (colour difference) between the font and the background, especially if you use a background image. The smaller the font, the larger the contrast should be.

Keep in mind the accessibility of the presentation. For example, some fonts in specific colours can be hard to read if the viewer is colour-blind.
4. Organise your content: Break up your content into manageable chunks = less is more. Refrain from filling the slides with text from top to bottom, left to right. Seidat's matrix structure will help you a ton in keeping the presentation manageable even when the slide count seems massive (our sales use presentations that have more than 100 slides but keep the viewer engaged with selecting just the right slide at the right time.
Does this feel overwhelming? Do you feel you don't have the skills to do all this? Don't worry; you can use the ready-made presentation templates found on our presentation platform (Seidat collections for all users to get going), or you can have a professional help you design the presentation with you. Seidat offers full presentation design services, including consulting in presentation design, structure, copywriting and graphic design. We also host webinars on this topic, and you can find the link to the previous webinar recording here.
Keywords: Seidat for Sales Teams Seidat for Marketing People Seidat for C-levels Creating Presenting