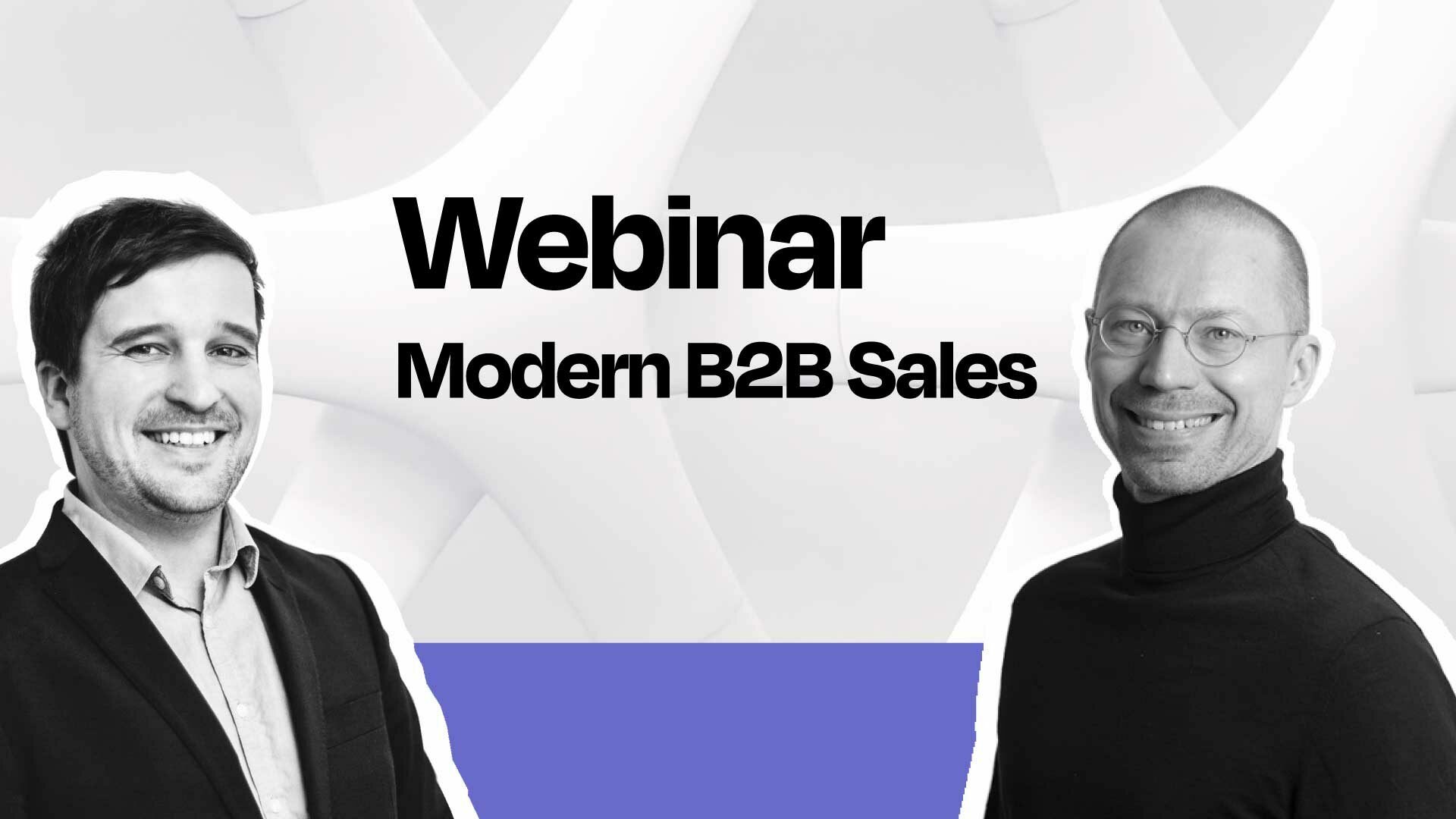 Modern B2B Sales
10.11.202216:00 - 17:00 (UTC+2) Check your timezone
Modern B2B sales are multidimensional and include many different stages, which are best handled by utilizing modern technologies.
About the webinar
How to understand the customer's buying processes, how to become part of the customer's buying path, and how to develop your skills in the world of B2B sales? Welcome to our webinar and learn the basis for modern B2B sales. The webinar is hosted by Seidat CEO Paulus Perkkiö and NBO's sales and marketing director and partner Jani Ojala. NBO, is a consulting company founded in 2010 specializing in B2B sales outsourcing and a pioneer in B2B solution sales.
Agenda:
Sales process, purchase process, or customer path?
Different stages of the sales process
Different sales methods
The impact of business on the operating model
Inbound & outbound
New customer acquisition – customer relationship development
The webinar will be recorded, and the recording will be sent to all webinar subscribers. You can watch the recording when it's convenient for you and share it with your team members.
Your hosts for the webinar
Keywords: Seidat for Sales Teams Seidat for Marketing People Creating Presenting Sharing Collaboration