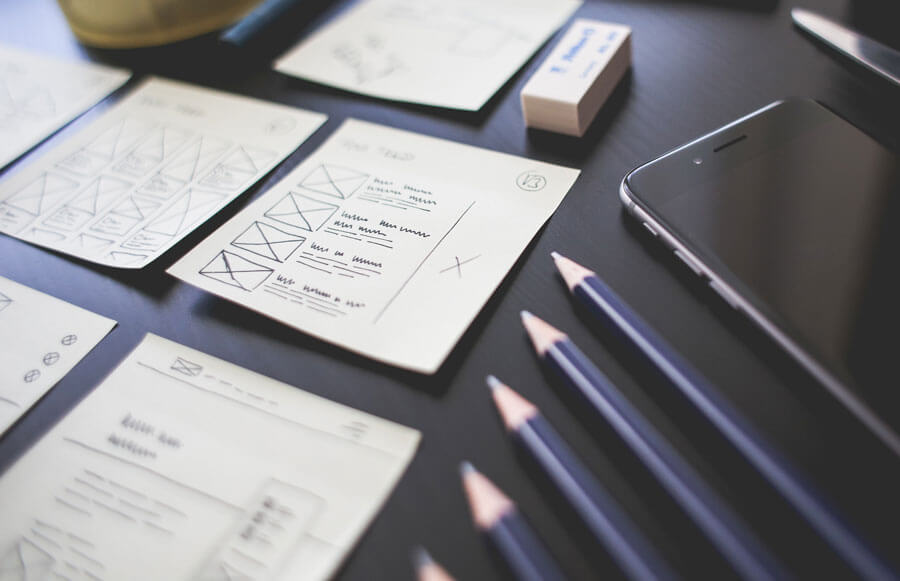 How should different sales materials be implement?
18.05.2022
Does the material need to be read or presented?
At different stages of the sales the materials are worth building in different ways. The first thing that affects this is whether you are creating material that is meant to be presented under someone's guidance or whether there is an idea that someone else is getting the presentation by browsing all the necessary information.
When the material is presented, it is typical that the presentation material acts as a checklist in support of the presentation, and several important things can only be presented orally by the presenter. There should not be so much room for interpretation in the material being browsed itself. Fortunately, videos have come to the support, and by taking advantage of them, many things are now much easier to implement and the difference between the version being presented and the one being read is smaller. In one, "blank space" is used for presentation in a presentation situation, and in another as a videotaped spike in connection with presentation pages.
The content of the winning sales presentation will be determined based on the script created for the situation.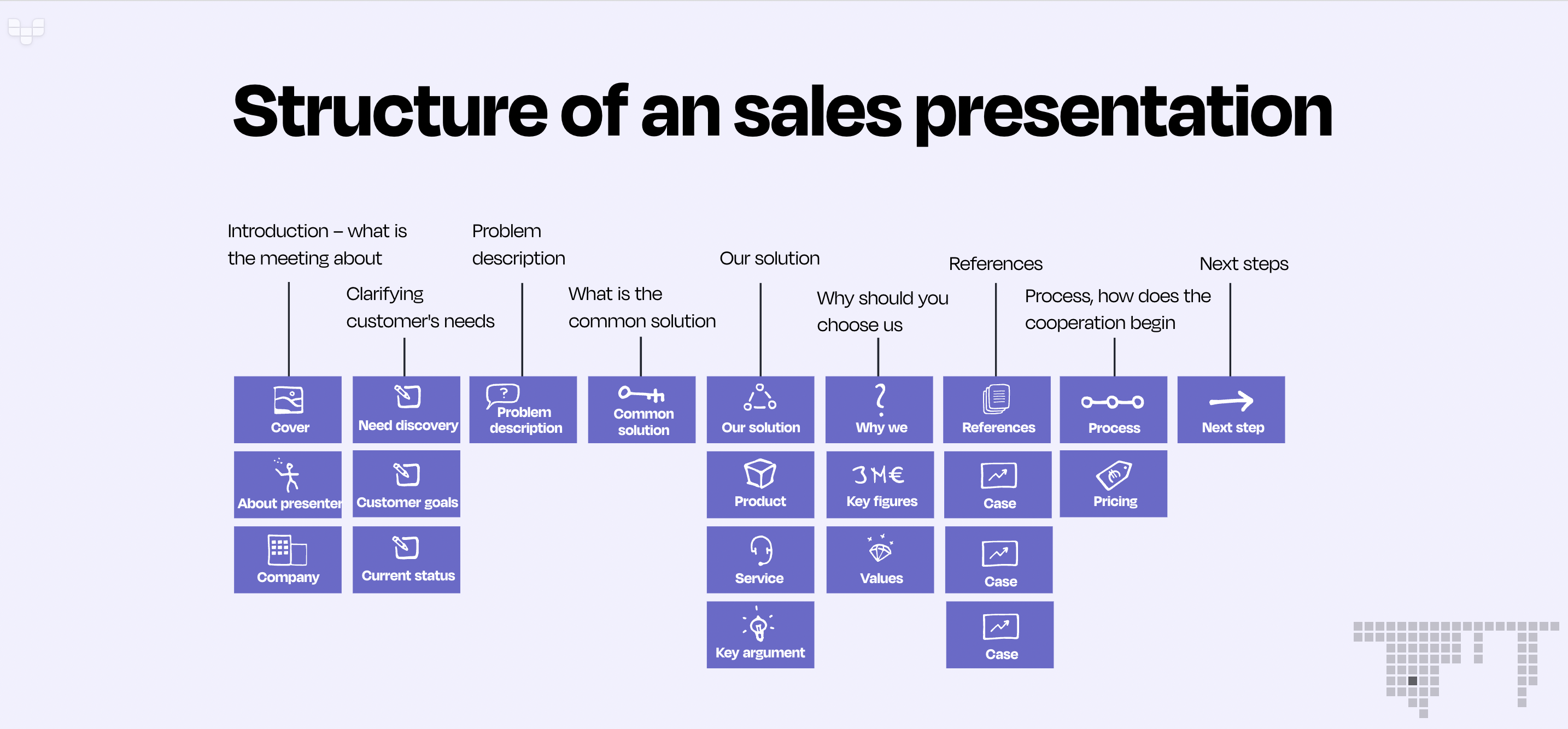 In a previous blog, I already described the goals of different materials and the scope of the content. I will now focus on the content that is used in sales meetings. Our experience is that the materials used in the meetings are, at best, like "master performances," in which almost everything is compiled in the slightest.
Often, meetings begin with an intro that discusses who each is and what the meeting is all about. At this point, there is often a top-level conversation about the company, products, services, or solutions, followed by a frequent dive to need assessment. The goal of a needs assessment is to find things that as a salesperson could solve.
Others jump to the next meeting after mapping the need, and some continue straight to presenting possible solutions. The presentation of the solution is often divided into stages:
How to solve challenges in general level.
What kind of products and services do we have that will solve the issue.
Why to resolve these challenges with this company and team.
What kind of references are there.
How is the productizing and pricing.
How to proceed after the deal.
Defining the next steps (discussion with the wider team, demo, meeting, offer, etc.)
The good winning presentation material is constructed to support all of the above stages of the meeting. The winning material is such that it can be used throughout the meeting at all stages.
Keywords: Seidat myyntitiimeille Seidat markkinoinnille Seidat johtotasolla Creating Presenting
Order guide: Winning sales presentations at different stages of the sales process
Have you already updated your sales concept to this day? Order our winning sales presentation guide for our latest tips on improving your sales processes.