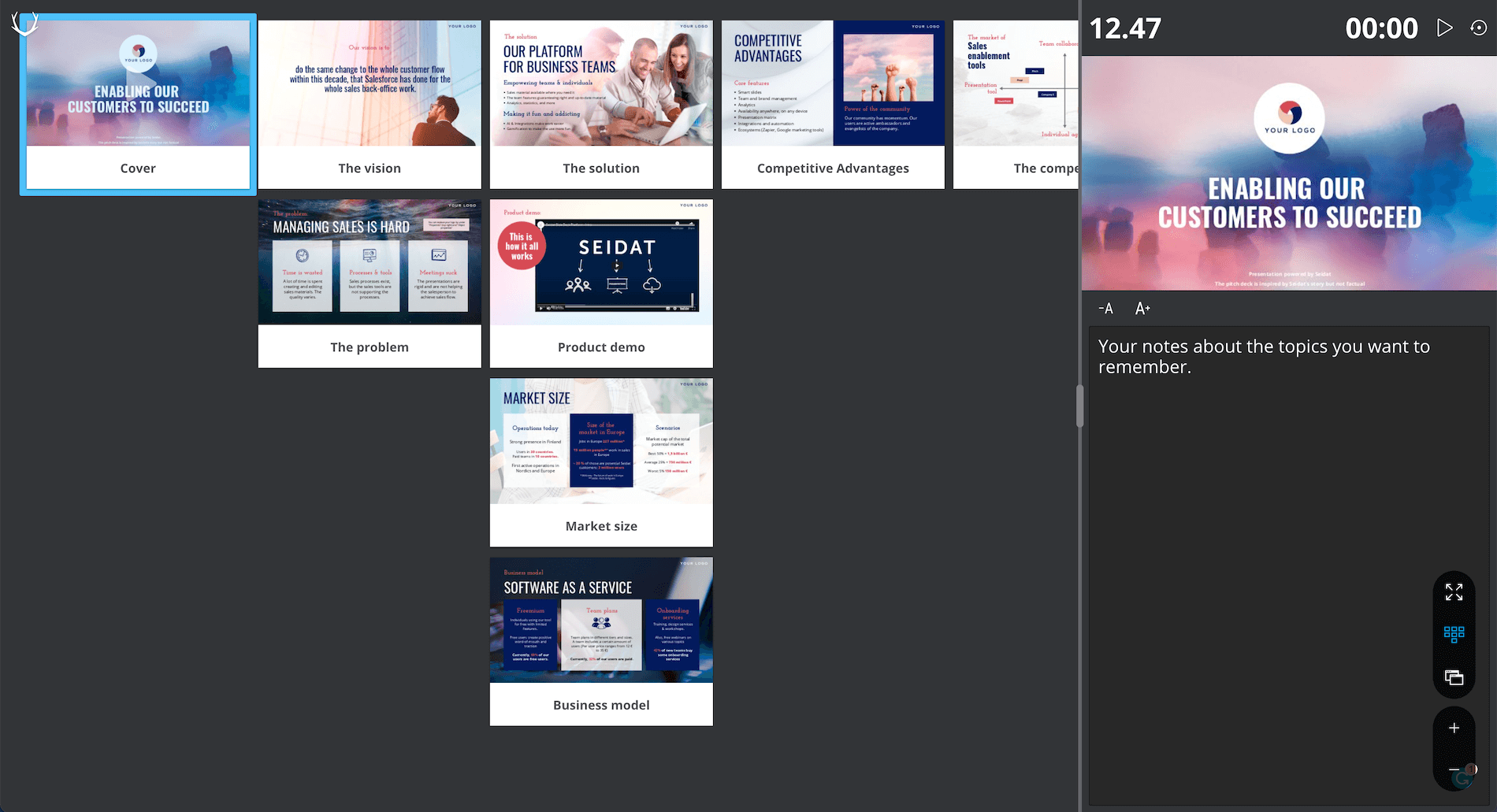 Winning Sales Deck
18.03.2021
Learn the main attributes of a winning sales presentation deck.
About the webinar
What makes a sales presentation a winning one? In this webinar, we will go through the main attributes of a great sales presentation material that helps anyone sell better.
Presentation structure
Slide content
Visual design
Why Seidat?
The webinar is hosted by our CEO Paulus Perkkiö. Sign up for the webinar through the form and get the recording!
Your hosts for the webinar