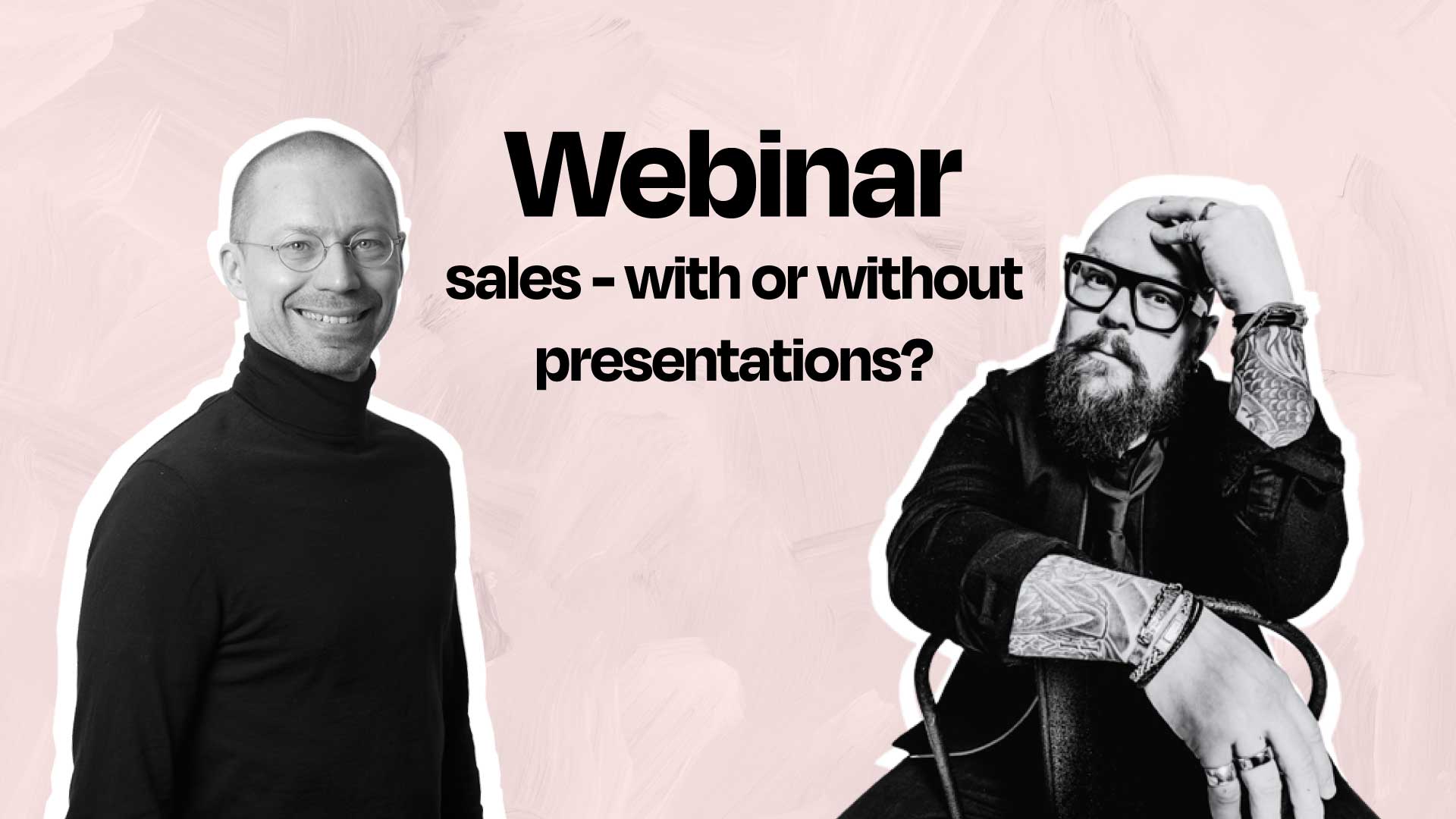 Sales – with or without presentations?
13.06.202315:00 - 16:00 (UTC+2) Check your timezone
The skill of sales storytelling and the tools for a scalable sales concept.
About the webinar
Is sales success solely dependent on an individual's mastery, or could we maybe enhance our sales approach by adopting the techniques of top salespeople, leading to highly effective and scalable results across the organization?
We often hear opinions that criticize presentations in sales for possibly limiting a potential customer's purchase intentions by taking away from the conversation.  This view is often rooted in poor-quality materials that do not support the sales meeting and take a lot of time and effort to prepare.
Join our webinar, where we go through the importance of materials from the perspectives of sales scalability and successful sales processes.
Briefly about the agenda:
Sales scalability
The importance of a unified customer experience
The importance of materials when turning a buyer into an internal salesperson
Can the sales concept be scaled if there are no uniform operating methods in use?
Do we go without presentations because they are so lacking?
Are presentations a tool for discussion or a mandatory routine / evil?
The webinar is hosted by Paulus Perkkiö, CEO of Seidat, and the sales rockstar Petri Matero.
We provide a live chat during the webinar, so asking questions and participating is more than welcome!
This webinar will be available both live and On-Demand. Save your seat now and get access to the recording!
By signing up for the webinar, you accept Matero & Partners privacy policy and Materopartners to collect your contact information.
Your hosts for the webinar
Keywords: Scaling a business Creating Presenting Collaboration