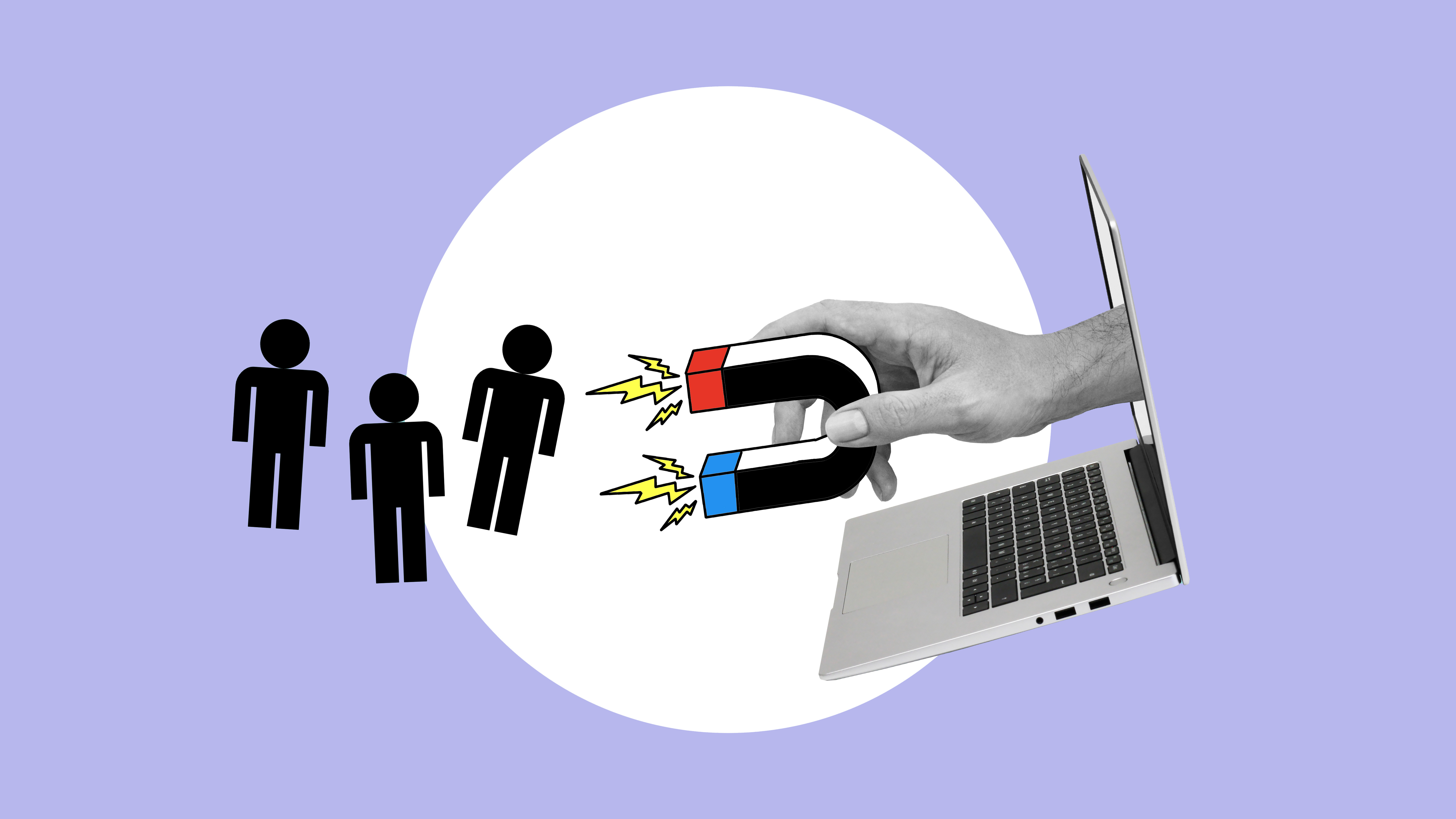 Seidat as a Lead Magnet
07.09.2023
Lead generation isn't just a marketing task; it's one of the building blocks of your growth strategy. But how do you ensure your approach stands out, engages prospects, and ultimately converts them into customers? Especially given that there are countless tools and methods available nowadays.
Seidat can effectively address this issue – Seidat is not just a comprehensive presentation platform focused on visuals; it can also double as a dynamic lead generation tool.
---

Why is generating leads so important?
First let's talk about why we should focus our valuable time into this matter? Generating leads is like planting seeds for a prospering garden. Leads represent potential customers who have shown an interest in your products or services, and as such, they stand as the fuel for sustainable business growth. They are the initial step in the customer journey, and converting leads into customers is the foundation of business success. Crafting effective lead magnets should incorporate a clear call to action (CTA) and a seamless pathway for subsequent actions. This could for example involve the option to directly schedule a meeting through your salesperson's calendar. But it's not just about boosting sales; it's also about spreading the word about your business, keeping people happy, and making sure your business stays healthy and growing.
The Lead Generation Challenges
The primary hurdle in lead generation revolves around grabbing your target audience's attention and motivating them to act. Traditional methods tend to struggle in this regard due to the commonness of crowded email inboxes, unremarkable PDF documents, and bland content that fails to raise any interest. Within this extensive challenge, businesses face several specific obstacles:
– Providing content that is both engaging and visually appealing, and well.. exciting
– Creating tailored content for individual clients
– Effectively nurturing leads and connecting with potential customers at the right moments
– Maintaining up-to-date and brand-consistent materials
– Streamlining processes to maximize the level of automated content tailoring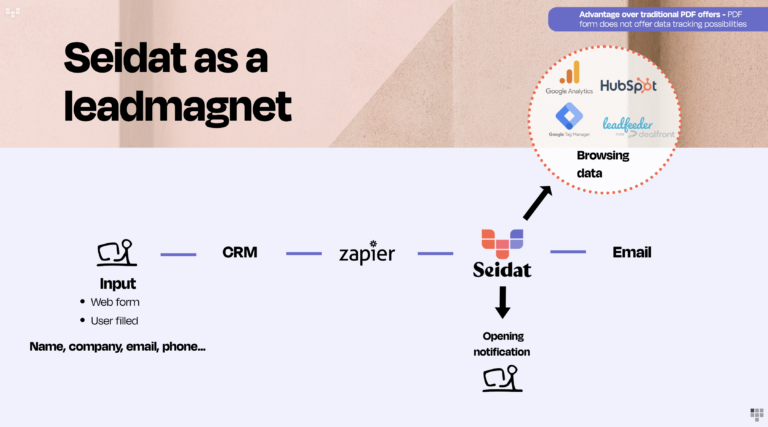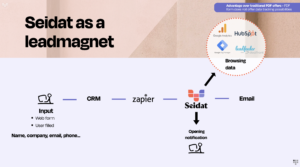 Seidat's Role in Enhancing Lead Generation
Seidat offers innovative solutions to these challenges, by providing a far more interactive alternative to traditional PDF-form materials. Let's explore the features that make it an indispensable asset for businesses aiming to enhance their lead generation efforts:
Versatile Content Options: Seidat offers you the tools to deliver diverse content that connects with your audience. You can flexibly incorporate videos, calculators, immersive 3D and 360-degree elements, interactive hotspots, engaging chatbots, booking calendars, and a range of other elements. This allows you to craft materials that not only adjust to individual preferences but also promote active engagement with your content.
AI-Generated Content:

Seidat's AI integration enables personalized content creation tailored to individual prospects through CRM-data and forms etc. Customizing lead magnets like guides to the unique needs and interests of leads not only enhances engagement but also boosts the probability of achieving higher lead scores. 
Creating Guides with Seidat:

Seidat upgrades the way you create guides. You can forget the traditional, static PDF guides. With Seidat, you can easily craft interactive and visual guides that offer various ways of delivering your message within your needs. Capture and hold the attention of potential clients by incorporating versatile multimedia content as well as internal and external linking and more.
Opening Notifications of shared Materials: When sharing your presentations and materials with a Seidat link, you can set on Link Notifications. This ensures you're always in the know when your presentations are viewed, even if it happens months later from sending them. This way it will be more probable that you are reaching your potential clients at the right time for them.

Content Engagement Analytics:

Seidat provides valuable insights into how leads interact with presentations. Through the use of Google Tag Manager, presentations can be linked with tools like GA4 and Leadfeeder, enabling businesses to track which slides are viewed the most, how much time leads spend on each page, and which content generates the most interest.

This data helps in identifying engaged leads and builds the base for effective remarketing strategies, leveraging the power of pixels for precise lead nurturing and conversion optimization.
Versatile utilization of content:

Cross-usage in Seidat allows users to create content once and utilize it across multiple presentations and materials, saving time and maintaining consistency in branding and messaging. This feature enables users to reuse entire slides, graphics, text blocks or even presentation templates in various contexts without starting from scratch. Changes made to the original content are automatically reflected wherever it is used (if utilizing smart-slides). Cross-usage centralizes content assets, simplifying content management and updating processes
Real-Time Updates:

Thanks to linked Smart-slides, keeping your materials up-to-date is simple with Seidat. You can make updates in one central location, ensuring that all your materials consistently showcase the most current information. This means that the content used in your lead magnets can seamlessly integrate into all your sales materials as well.



In summary, Seidat empowers businesses to enhance their lead scoring processes by providing a multitude of tools and methods to innovate their game, and move them as far as possible from outdated practices so that they can keep growing and have fun doing so.
Experience the Seidat advantage firsthand. Try Seidat for free today or contact us to learn more about the possibilities we can offer for enhancing your lead generation endeavors. Don't just create presentations; Build winning Sales Flows.
Keywords: Seidat for Marketing People Scaling a business Creating Sharing Integrations & analytics