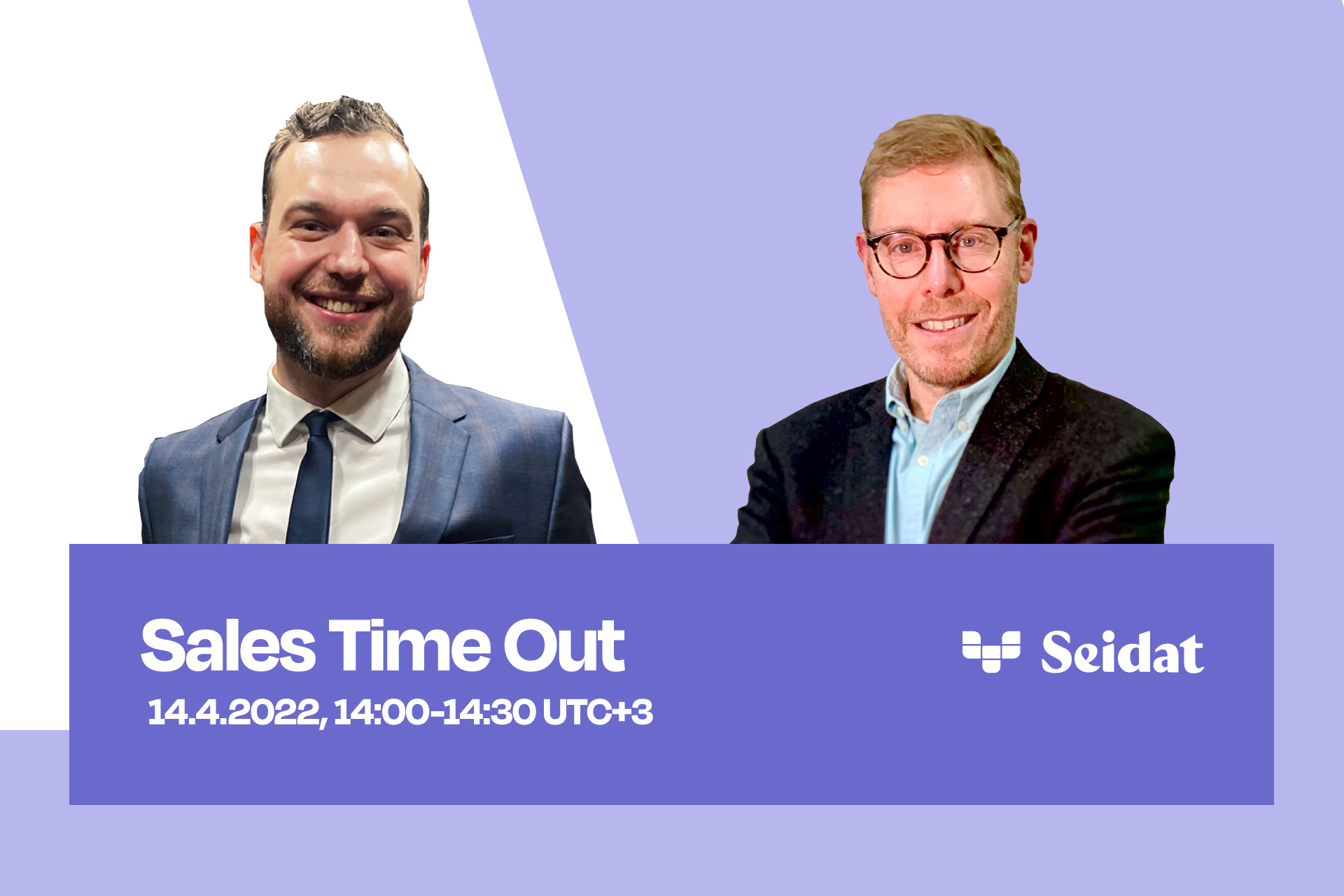 Sales Time Out "Is it time to wait or act?"
14.04.202214:00 - 14:30 (UTC+3) Check your timezone
What is the new normal? Learn how global crisis situations have changed the business environment.
About the webinar
Agenda:
What is the new normal in the global business environment?

What strategic investments in business and processes now would have the best ROI?

What will happen if you hesitate and start cutting costs?
This webinar is hosted by Seidat International Sales Manager, Tim Babkin. Our guest is Michael Hoffman. Michael is a highly regarded executive coach and mentor for top leaders in organizations around the world. A former symphony orchestra conductor, Michael transitioned to executive coaching at the same time he started his inbox productivity company, LeanMail, in 2007.
Your hosts for the webinar
Keywords: Seidat for Sales Teams Seidat for Marketing People