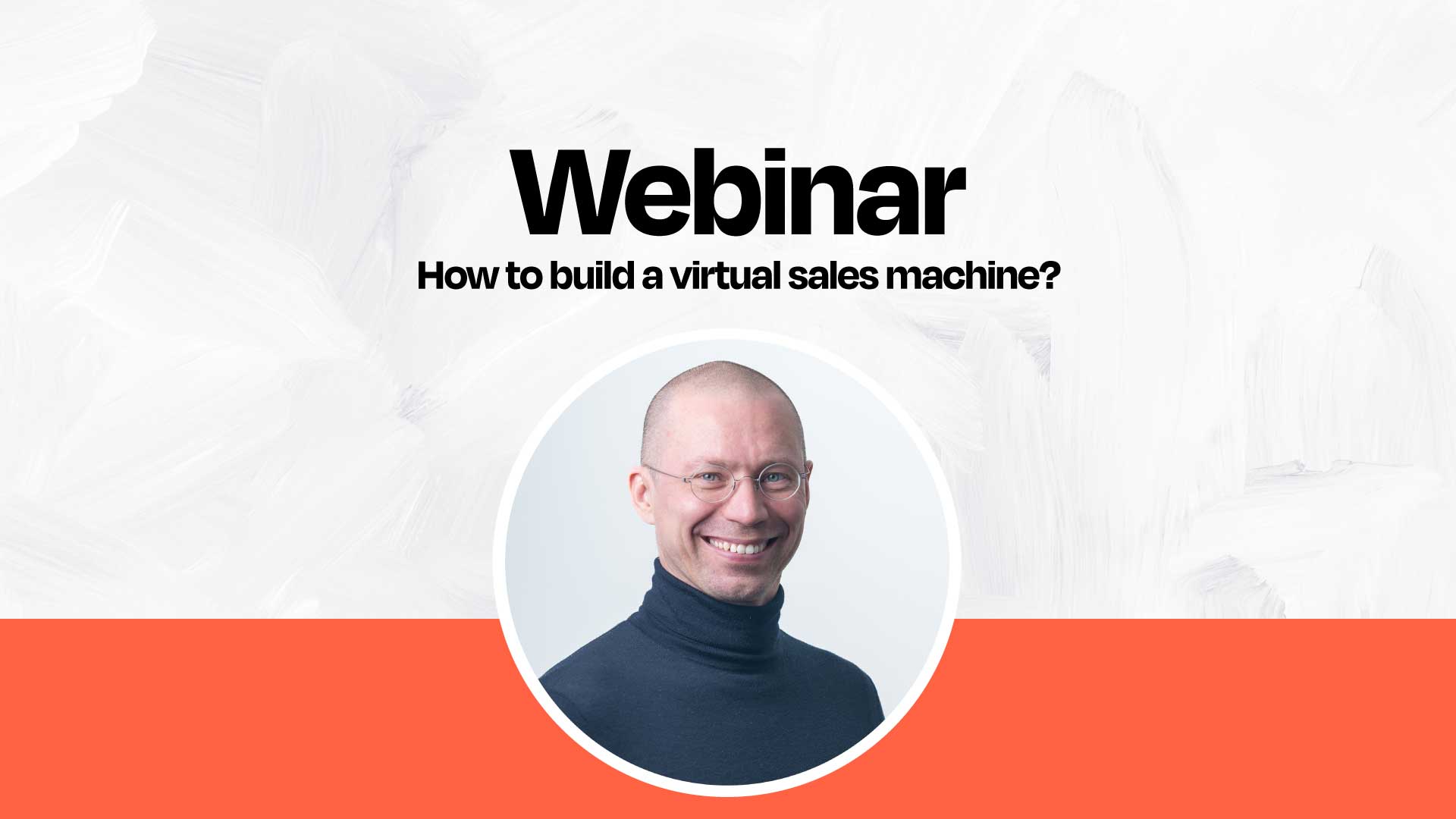 How to Build a Virtual Sales Machine
29.11.202216:00 - 17:00 (UTC+3) Check your timezone
In the webinar, you will learn the ways of creating a virtual sales "machine".
About the webinar
We exchange experiences on building the machine, learn about things that should be paid attention to, and give tips that will most likely increase your sales results. The webinar is hosted by Seidat CEO Paulus Perkkiö.
Agenda:
What is a virtual sales machine?
Typical processes
Tools used in virtual sales machine
Leading the process
Steps to growth and building a machine
This webinar will be available both live and On-Demand. Attendees must register for access to the recording.
Your hosts for the webinar
Keywords: Seidat for Sales Teams Seidat for Marketing People Seidat – Part of Your It-Ecosystem Seidat for C-levels Creating Presenting Sharing Collaboration Integrations & analytics