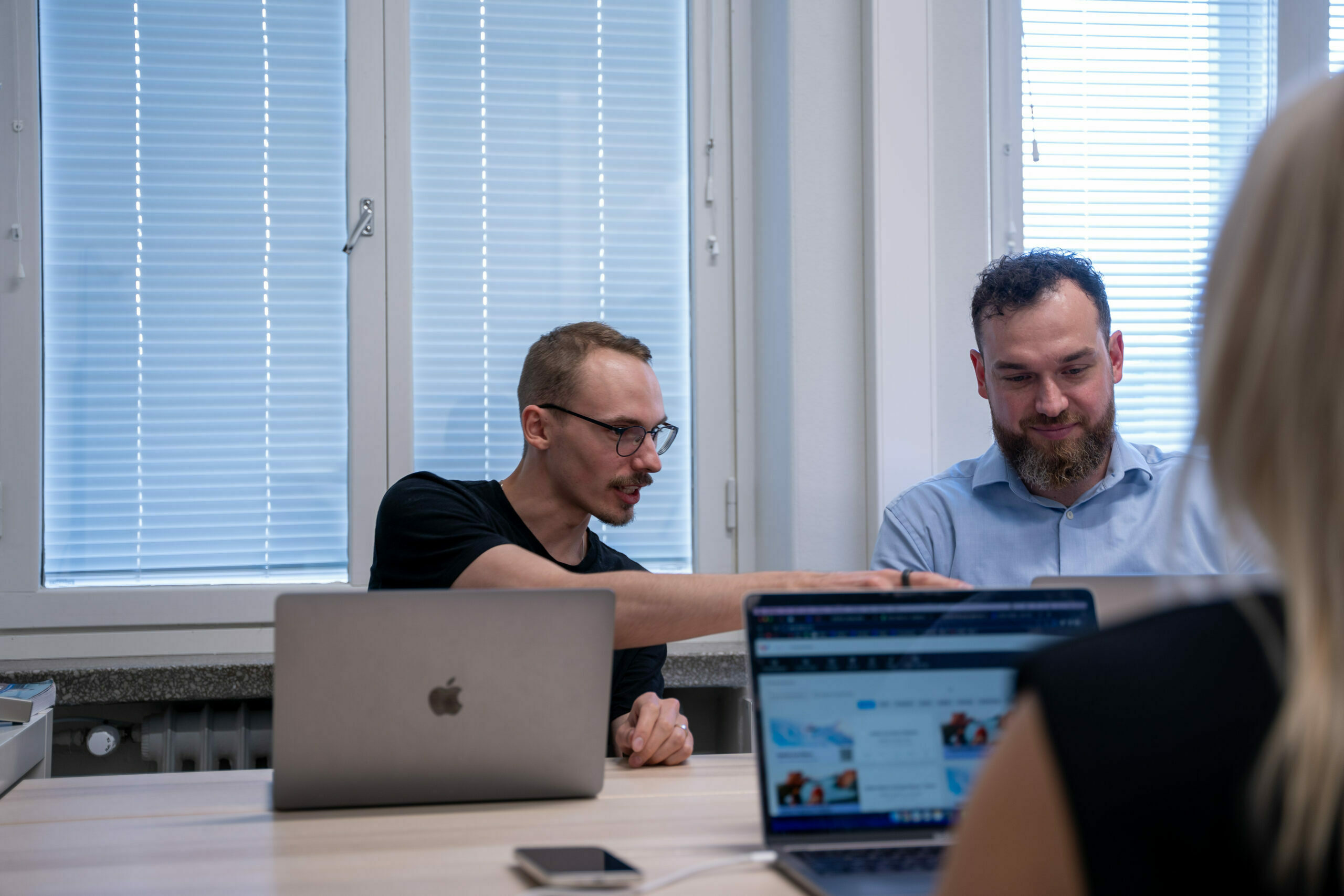 Sales Manager – Sweden
Application period: 03.03.2023 - 19.03.2023
Do you want to be at the forefront of B2B sales in Sweden?
We are looking for an enthusiastic and experienced individual to join our sales team. Our product is Seidat sales presentation platform, which already has over 13,000 users in 30 countries. Our platform allows companies to manage their sales materials more efficiently and make their sales meetings more interactive. With Seidat, our customers save time and make more sales.
As a Sales Manager, you will be part of a team that manages marketing, sales, and customer relationships. You will primarily be working with Swedish business leaders. The job includes prospecting, scheduling meetings, running meetings, making proposals, and closing deals. You will have a SDR to help you keep your calendar full.
Our typical customers are companies that sell intangible products (software, white-collar services, etc.) with at least a 5-person dynamic sales team. You will meet with the company's management, sales, and marketing directors in virtual meetings and solve their sales challenges with Seidat. In addition to Seidat, you will use your phone, social media, CRM with automation, and other modern sales technologies. The job requires persistence and systematicity because the customer buys on the avg on the third meeting.
We want you to enjoy working with us, and that's why we offer you the following:
According to the agreement, a base salary of 2000€ -4000€ and commissions and bonuses on top. There is no ceiling on salary. The target salary is over 5000€.
As tools, you will get a new MacBook and a mobile phone with a work-related contract of your choice.
You will get a lunch benefit and a comprehensive occupational health service.
Our office is located in central Helsinki with gyms. We can have an office also in Stockholm. (Work is done a lot remotely as well)
Fun team with several different nationalities.
Opportunity to influence your job description

There is a possibility to grow your own bigger sales team in this position.
To succeed in this position, you match the following description:
You speak English and Swedish. You will be communicating with customers in both languages. The internal language of the company is English.
You can already tell about your successes in B2B sales.
You are willing to learn more and participate in the company's development with the whole team.
You are a great person. The ability to take a joke is a plus!
Your work exudes enthusiasm and a desire to learn. Attitude and hunger for results are crucial.
Fill out the form now, and we will call you!
Recruiter
The recruit has been closed
You can still find the contact info of the recruiter from below.